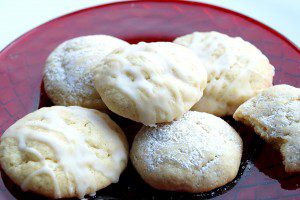 With Thanksgiving's pies safely and satisfyingly behind me, my dessert-loving brain turns immediately to cookies … lots of cookies. Not that I don't love cookies year round, especially a good old hot-out-of-the-oven chocolate chip cookie. But the Thanksgiving to New Year's stretch makes me fall in love all over again with cookies of all shapes, sizes, and ingredients.
If there were more time to bake, I'd do it all day. But given the restraints, I turn first to my favorites—cinnamon pecan and chocolate hazelnut rugelach for Hanukkah, and, for family get-togethers, the peanut butter-Hershey's Kisses cookies, which smell and taste like pure childhood joy.
And then it's always fun to see what else I can slip in. Last year it was bourbon balls and biscotti. This year it's Italian anise cookies. They were inspired initially by a dear Italian friend's recipe and also by the fact that anise is a pan-Mediterranean flavor popular in both Italian and Middle Eastern cooking, making it a good fit for a Jewish and Italian recipe collection.
Anise cookies are often rolled and cut into shapes, but I wanted a lighter, more buttery rendition, so I made some changes—using more butter, adding cake flour for softer texture, and rolling the dough into balls that then spread slightly during baking. I know some people are hesitant about the sweet licorice flavor of anise, so I opted to use the anise rather lightly and enhance the spice profile with cardamom, a beautifully scented but still mild spice often featured in Middle Eastern dishes.
The result: a cakey, pillowy, and not-so-sweet butter cookie with intriguing herbal and spice notes and a hint of salt. These cookies keep very well, and I like them plain as well as dusted with confectioners' sugar or drizzled with an anise-flavored glaze.
Although these aren't the flashiest sweets on the cookie tray, I find myself grateful for their delicate texture and flavor and that hint of anise, which for centuries has been believed to aid digestion. They are perfect with a cup of tea or that moment—reached somewhat often this time of year—when you need one last sweet bite to ease your way out of a big feast.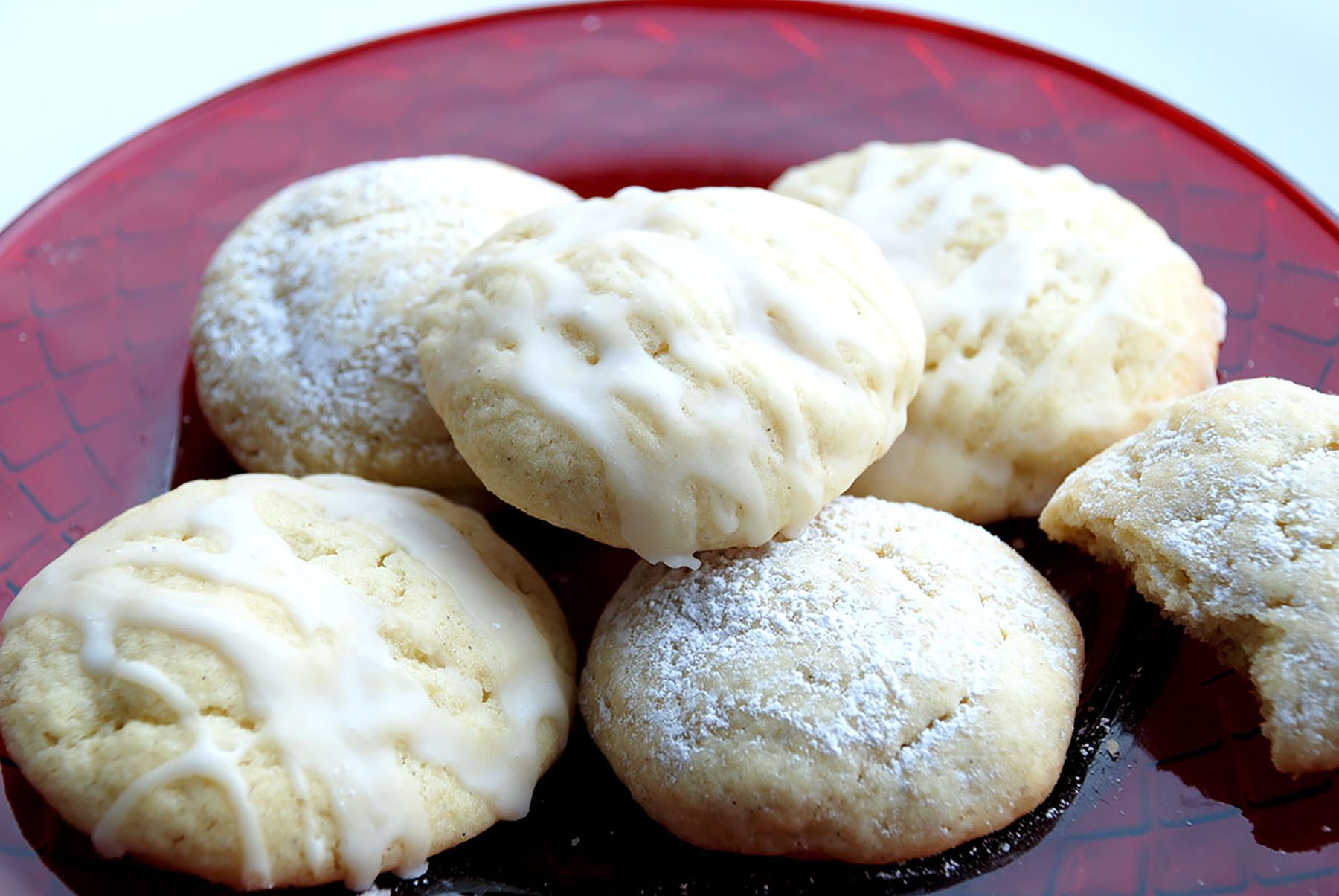 Buttery Anise and Cardamom Cookies
These up the game on the already simply delicious butter cookie. The light and cakey texture perfectly delivers the rich flavors of butter and vanilla with hints of licorice, warm spice, and salt (you can use less salt if you prefer, but I think it accents the other flavors nicely). Enjoy these plain or top them with a dusting of confectioners' sugar or a drizzle of anise-flavored glaze. A few keys: cake flour gives the cookies a soft and tender texture, and refrigerating the dough overnight helps deepen the flavors—but if you're in a hurry, chill the dough for an hour so it's easier to work with and continue on.
Ingredients
1 2/3

cups

all-purpose flour

1 2/3

cups

cake flour

1/2

teaspoon

scant kosher salt (Morton's)

1 1/2

teaspoons

baking powder

1 1/4

teaspoons

baking soda

1

teaspoon

ground cardamom

2

sticks unsalted butter, softened (ideally between 65 and 67 degrees)

1

cup

sugar

1

large egg plus 2 egg yolks

3 1/2

teaspoons

anise extract

1

teaspoon

vanilla extract
Instructions
In a medium bowl, whisk together the flours, kosher salt, baking powder, baking soda, and cardamom.

In a large bowl, use an electric mixer to cream the butter and sugar until light. Add the one whole egg and beat to combine. Add the egg yolks one at a time, beating well after each addition. Stir in the anise and vanilla extract.

Add the dry ingredients to the butter mixture and beat on lowest speed until just combined. Place a layer of plastic wrap directly on the dough, then tightly cover the bowl and refrigerate for at least 1 hour or preferably about 24 hours.

Preheat oven to 350 degrees. Line two baking sheets with parchment paper.

Roll the dough into 1- to 1¼-inch balls and place on prepared baking sheets. Bake 8 to 14 minutes, rotating pans about halfway through, until bottoms of the cookies are just beginning to turn golden. Remove pans from oven and let cookies rest on the sheets for 3 to 5 minutes before transferring to a wire rack to cool completely. Enjoy plain or top as desired. Store layers of cookies between sheets of wax paper in an airtight container.
Notes
Topping Options:
• Confectioners' sugar: Place about ¼ cup of confectioners' sugar in a sifter or fine sieve and dust over the cookies until they are lightly covered.
• Glaze: Sift 1 cup of confectioners' sugar into a medium bowl. Whisk in a pinch of table salt. Then whisk in 1½ tablespoons of milk followed by 1 teaspoon of anise extract. The mixture should be thin enough to drizzle—add more confectioners' sugar or more milk to adjust consistency as needed. Drizzle the glaze over the cookies. Let the glaze dry completely before storing the cookies.