Jump to recipe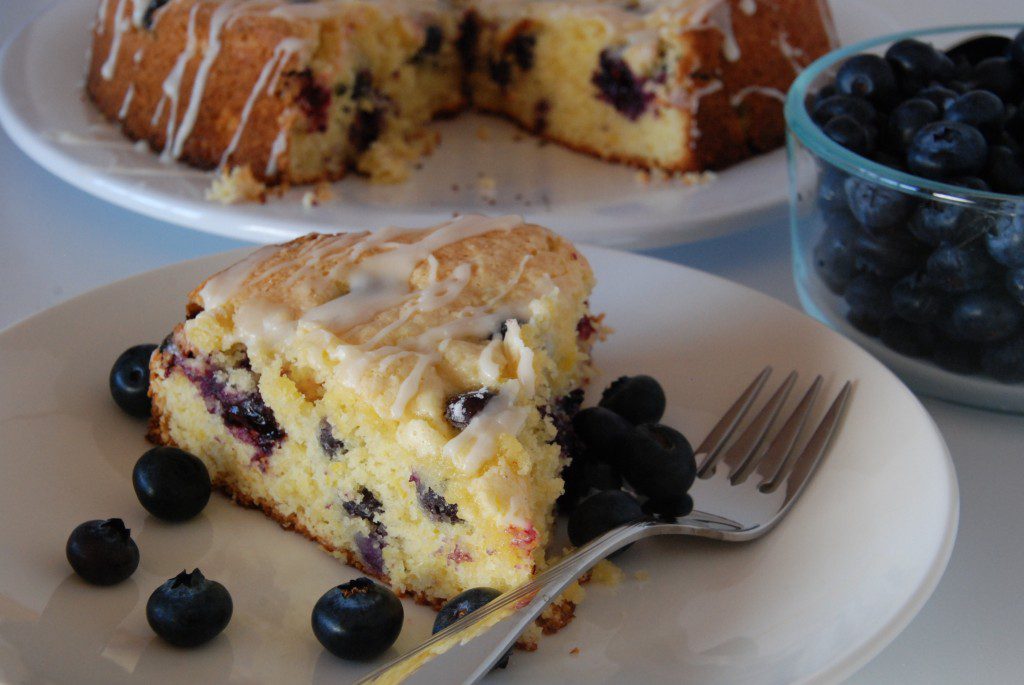 Years ago, I found a recipe for a clementine cake made with ground almonds. This sponge-style cake (getting most of its body from beaten egg whites) enticed me as a contrast to a Christmas dessert buffet of heavy, creamy, and chocolate-y confections. The way my imagination rendered the recipe, it would be light, fresh, and naturally sweet. I made my cake and couldn't wait to serve it to my family.
After dinner, the moment of truth came. I started cutting the cake, and right away, I was a little worried. It didn't seem as light or fragrant as I had hoped. But I passed out the pieces, and it was kind of quiet as everyone tried it. Then my cousin's young son critiqued it with a succinct "That's nasty!" I had to laugh because I agreed—I hated this cake. It was dense and bitter and somehow didn't taste much like oranges. I used a recipe from a well-regarded celebrity chef and author, so I couldn't blame the failure on one of my experiments gone awry. Perhaps these types of cakes and I were just not cut out for each other.
Since then I haven't wanted to try them—and that's a problem. Orange and almond cakes are among the most popular in classic Italian cuisine, the culture of my great-grandparents on my Dad's side. And then in exploring Jewish food, I quickly learned that sponge cakes are stalwarts of Passover baking—among Italy's Jewish community and Jews everywhere. The classic versions feature orange or lemon and ground almonds or hazelnuts plus sometimes a little flour (or matzah meal at Passover), and, of course, eggs.
This year, craving a cake with blueberries for Passover (either for dessert or an afternoon treat, or why not even breakfast?), I finally dove back in to sponge-cake baking. In some ways, the bar was low—it just had to be better than "nasty." But that's not nearly enough for a cake that I wanted to share. I needed to love it and have it be versatile—Passover-friendly and also nondairy so it could be served with any meal. I also aimed for gluten-free (and thus matzah-free) because one, I'm always looking for great new GF recipes for friends on that diet, and two, baked sweets with any kind of matzah meal in them tend to have a stale, "off" taste.
Many variations of the fundamental ground nuts-citrus-egg cake recipe exist now, including gluten-free versions, so I had plenty of ideas for where to start. Because I wanted to include blueberries, I opted for a lemon version (the orange flavor didn't seem to offer the right contrast to the berries). For structure, besides the eggs, I relied on almond flour, potato starch, and baking powder (yes, you can get kosher for Passover baking powder). Lemon zest and juice produce that bright citrusy flavor I was hoping for without any bitterness—phew. Those blueberries are what really delight me, though, adding bursts of color, mild berry sweetness, and delicate moisture.
The blueberries did present their own challenge, however. They tended to sink all the way down, which was okay but led to a slightly soggy bottom that didn't look as nice. Using smaller berries, coating them in some of the starch, and adding them to the top of the batter helped distribute the berries more evenly. I also love seeing some blueberries on top of the cake (once you drizzle on the glaze, it looks especially pretty), so I save a handful to just lightly press into the top.
It took a million (okay, maybe 6) tries to get this just right—flavor and texture in balance and wonderful in every bite. And it was worth it. The result is a light and beautiful cake that I love, can happily share with you, and can make and serve for any holiday or any time.
Finally, this gap in my Jewish-Italian recipe repertoire has been closed.
Lemon Blueberry Cake

Little bursts of blueberries color and flavor this fresh and fruity cake that is both moist and melt-in-your-mouth light. A lemon-scented beauty, it is Passover-friendly, gluten-free, and nondairy. Big plump berries tend to sink to the bottom, so save them for garnishing servings and use your smallest berries for the cake batter. To have a pretty top, I save a handful to just lightly press on the top of the cake before baking. After you zest the lemons, juice one (and the second if needed)—you'll need 2 tablespoons of juice for the cake and a little more than ½ tablespoon for the glaze.

Notes
If, like me, you aren't good at drizzling glazes, here's a trick—hold the bowl of glaze right over the cake. Take a small spoonful of glaze and start the drizzle in the bowl (that first drop is usually the one that lands as a big puddle) and then gently move the dripping spoon over the cake in a back-and-forth motion (or whatever pattern you like).

Ingredients
For the Cake
Cooking spray for greasing the pan
2 cups almond flour
½ cup potato starch, with 1 teaspoon of it set aside in a small bowl
1 teaspoon baking powder
½ teaspoon kosher salt
3 large eggs
½ cup plus ¼ cup white sugar
2 teaspoons vanilla extract or flavoring
Zest from 2 large lemons (1½ to 2 tablespoons)
2 tablespoons fresh lemon juice
1¼ cups fresh blueberries, washed and patted dry, plus additional for garnish if desired
For the Glaze
½ cup confectioners' sugar
Pinch (not more than 1/8 teaspoon) kosher salt
¼ teaspoon vanilla extract or flavoring
½ tablespoon plus ½ teaspoon fresh lemon juice
Instructions
Preheat the oven to 350 degrees. Cut a circle of parchment paper to line the bottom of an 8.5-inch springform pan. Insert the paper and then coat the inside of the pan with cooking spray.
In a medium bowl or on a piece of wax paper, whisk together the flour, starch (except for 1 teaspoon, which should be set aside in a small bowl), baking powder, and salt.
Separate the eggs, placing the yolks in a medium-to-large bowl and the whites in a separate clean large mixing bowl.
Whisk the egg yolks and ½ cup of sugar until pale and creamy, about 45 to 60 seconds. Whisk in the vanilla, zest, and juice. Use a spoon to fold in the flour mixture.
Beat the eggs whites using an electric mixer on medium-high speed. When foamy (after about 30 to 45 seconds), increase speed to high and gradually pour in the ¼ cup of sugar. Beat on high speed until the mixture is glossy and holds stiff peaks or sticks to the back of a spoon turned upside down, another minute or two.
Fold the egg whites into the flour mixture in three additions, gently turning the batter until the egg whites are nearly fully incorporated before adding the next addition. Pour into the prepared pan. Gently toss the blueberries with the reserved 1 teaspoon of starch to coat them well. Reserve about 15 berries and scatter the rest over the top of the batter. Gently press them down into the batter just enough to smooth the top. Add the reserved berries on top, evenly spacing them and pressing so just about half of each berry is in the batter.
Bake for 30 to 35 minutes until the top is lightly browned and a toothpick inserted in center comes out clean (or, preferably, all but a tiny bit clean). Remove to a cooling rack. After about 5 minutes, run a knife between the edge of the cake and the pan to loosen any sides that aren't already pulling away from the pan. When the cake is cool, remove the sides of the springform pan. Invert the cake on a plate, remove the pan bottom, and discard the parchment. Reinvert the cake on another clean plate.
Make the glaze by whisking the confectioners' sugar, kosher salt, vanilla, and lemon juice in a medium bowl until smooth and pourable (add additional juice a drop at a time if needed). Drizzle the glaze in a loose pattern over the top of the cake. If the glaze is not drizzling nicely, stop and whisk in another drop or two of juice. After serving, cover and store leftovers in the refrigerator since it is a very moist cake.
© 2023 Copyright Marcia A. Friedman - www.meatballsandmatzahballs.com