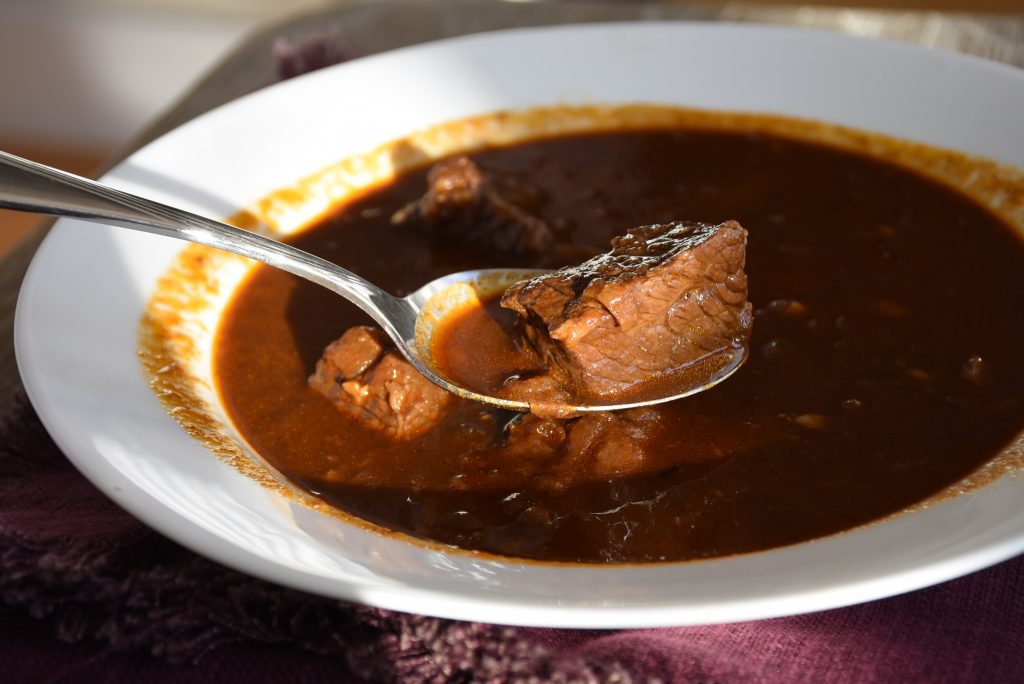 A seasoned meat stew, Goulash (a recipe I included in The Essential Jewish Cookbook), comes by its amazing flavor with a winning combination of beef, paprika, lots of onions and a long braise. At first it might seem puzzling as part of a Jewish repertoire, but Hungarian Jews were just as charmed by the famous dish's flavors as everyone else. They made it for Shabbat and other special occasions, and brought the recipe with them to the United States. Early American Jewish cookbooks featured recipes for goulash, and the fondness for the dish spread to Jews of all backgrounds.
Goulash as we know it today first emerged in Hungary after the introduction of paprika—where it became a favored seasoning for peasant stews often made with beef. The basic building blocks are simply meat, paprika, and onions, with versions varying on the amount of liquid. Over time, other ingredients entered the equation. For example, after the introduction of tomatoes, some cooks began adding them, and the Italian side of me very much relates to that impulse. But they are not traditional and might get you in trouble with purists. I compromised with my recipe and added a small amount of tomato paste, which adds nice color and richness. Other nontraditional additions include potatoes and, especially with American versions, sour cream. Don't worry, I didn't go that far.
It's one of many dishes in The Essential Jewish Cookbook that can be made in advance. It develops deeper flavor if made a day ahead and then reheated for serving the next day (ideally with wide noodles or roasted or mashed potatoes). And leftovers? I wholeheartedly recommend saving them to use for stuffing for Kreplach, another wonderful recipe in the book. There's a special spot in my recipe box for a dish like this—made ahead, outstandingly delicious, and with double-duty leftovers—and I hope it finds a special place in your recipe box as well.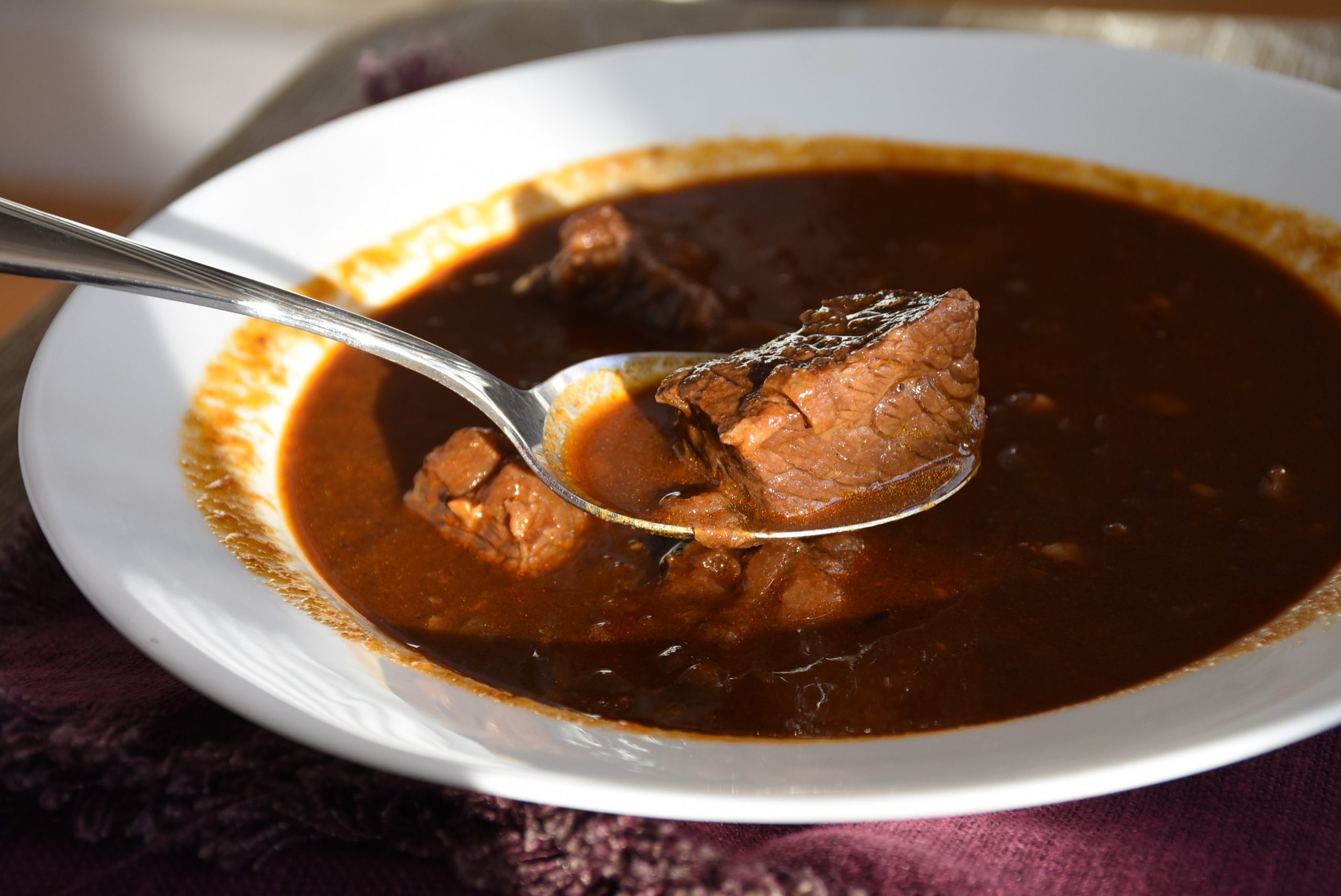 Goulash (Hungarian Beef Stew)
Paprika was introduced to Hungary in the late sixteenth century—and when combined with stew, a match was made in gastronomical heaven. Goulash has become one of Hungary's most famous dishes, and was prepared by Hungarian Jews for Shabbat and other special occasions. It's most flavorful made a day ahead and gently reheated. Serve with potatoes or wide egg noodles. This recipe comes from The Essential Jewish Cookbook.
Equipment
Dutch oven or other heavy deep-sided pan
Ingredients
2

tablespoons

extra-virgin olive oil

2 to 3

large yellow onions

halved and thinly sliced

Kosher salt

Freshly ground black pepper

4

garlic cloves

minced

3

tablespoons

paprika

1/2

teaspoon

hot paprika or ground red (cayenne) pepper

2

tablespoons

tomato paste

2

pounds

boneless beef chuck stew meat

(1 1/2-inch cubes)

2

cups

beef broth
Instructions
Warm the oil in a large Dutch oven over medium-low heat. Add the onion, season with salt and pepper, and turn to coat. Cover and cook for 10 minutes. 

Uncover, stir, and reduce heat to low. Continue cooking about 10 minutes until golden and very soft.

Add the garlic, paprika, hot paprika or cayenne pepper, and tomato paste, and cook stirring constantly for 1 minute. Add the beef and season with salt and pepper. Cook for 2 minutes, stirring a couple of times. 

Stir in broth and bring to a boil; then cover and reduce heat to simmer until tender, about 3 hours. Season to taste and serve hot.